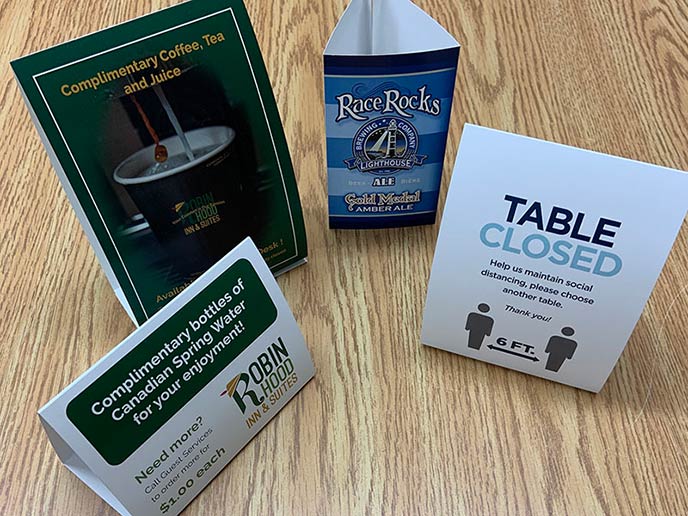 Writing is no trouble: you just jot down ideas as they occur to you. The jotting is simplicity itself – it is the occurring which is difficult.
– Stephen Leacock

Tent cards are perfect for almost any situation. You can tell customers about special offers or give clients important info. You can guide visitors to your booth at events and shows or get people's attention in public spaces.
Table tent cards can either have two flaps that interlock at the bottom, to make them stand on their own or we can add double-sided tape to keep them standing.