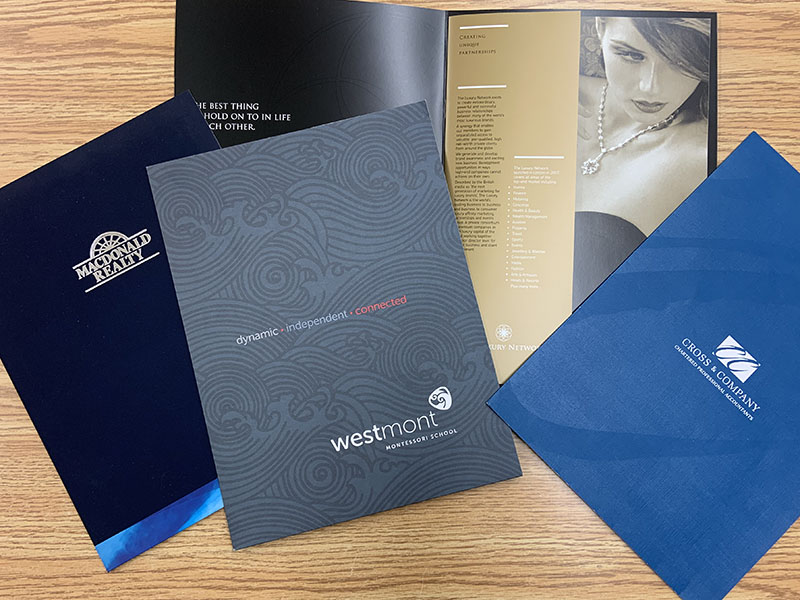 The entertainment is in the presentation.
– John McTiernan

Custom presentation folders are convenient to pack or store and durable enough to put in the mail.  Impress clients with a professional design for business meetings, conferences or sales presentations.
These high-quality presentation folders can have slot(s) for business cards and one or two inside pockets – so you can use them to store important documents and keep them from getting damaged.
Folders are pre-folded, assembled, glued and ready to go!