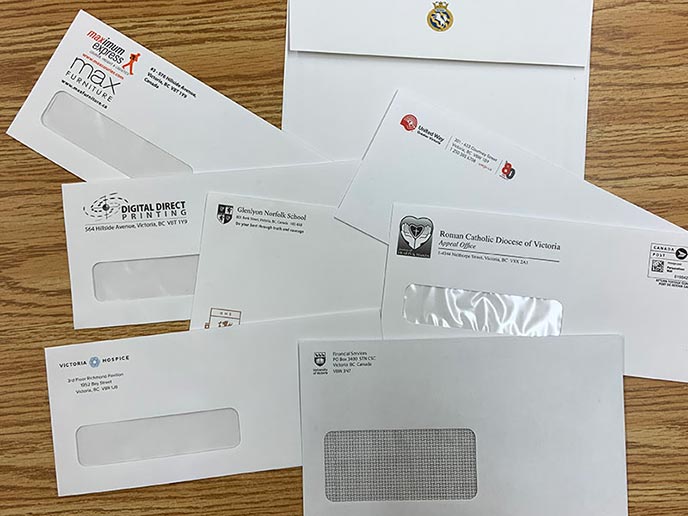 Letters are expectation packaged in an envelope. 
– Shana Alexander

Envelope Printing
Envelope printing enhances your business correspondence. You will look more professional with customized envelopes which match your corporate brand.
Envelopes come in a wide variety of sizes and shapes, from small "coin" envelopes to larger "catalog", with or without windows, open-end, open-side, gusset, inner lining – there's a ton of choices.