I've been on a calendar, but I've never been on time.
– Marilyn Monroe

According to Wikipedia…
"A calendar is used to display dates and related information, usually in a table format. Calendars are used to plan future events and keep track of appointments, and so a typical calendar will include days of the week, week numbering, months, public holidays and clock changes."
… there's a bit more to it than that.
9 Ways Promotional Calendars
Help Grow Your Business
We'd love to show you how calendars will help you grow your business – promote your brand and build your business all year!
A useful gift.  A calendar isn't perceived as blatant advertising. It's a meaningful gift and is used as an important daily reference – it's a cost-effective way to provide a little extra value.
Year-long advertising. Because a calendar lasts all year, so does the message. For 365 days,  your calendar is a continual reminder of your business name, your products, and services.
Brand awareness & familiarity. Because calendars provide continuous brand exposure, they create familiarity and build trust with your brand. People like to do business with companies they know, over those they've never heard of.
Great ROI. You pay just pennies a day for year-long branding. Where else can you find that kind of ROI for a 365-day ad campaign?
Calendars are popular! Studies have found that 82 percent of recipients enjoy getting a calendar as a complimentary gift and 70 percent plan to do business with the company that provided the calendar.
Easy distribution. Calendars are perfect for mailing out to your customers and contacts. Or you can hand deliver them for that added personal touch!
Appeal to an older demographic. Consumers who are middle-aged and older are more likely to own promotional calendars. If your target demographic is 45+, calendars will be a well-received promotion.
Build referrals and endorsements. When customers and business partners have your calendars on display, others will see your logo, too. This helps build up your brand's reputation and acts as a referral source. Personal recommendations are most trusted by consumers when they're looking for services like yours. Calendars help drive referrals!
Variety of Formats. Wall calendars can be multiple sizes, with areas for your customer to add personal notes. Desk calendars being smaller require a very small footprint on your customer's desk or counter.
Wall Calendars
Our standard wall calendar is 12" x 9" and printed in full colour on 100lb. Text with 111lb. Cover and drilled one hole for hanging.  They can be shrink-wrapped individually for sale or gifts if needed.
Pricing
50 – $425
100 – $675
250 – $1475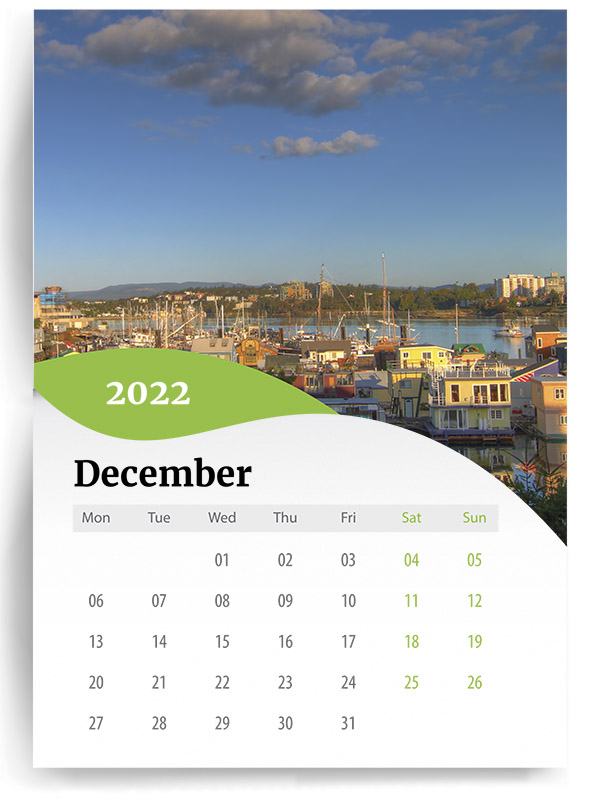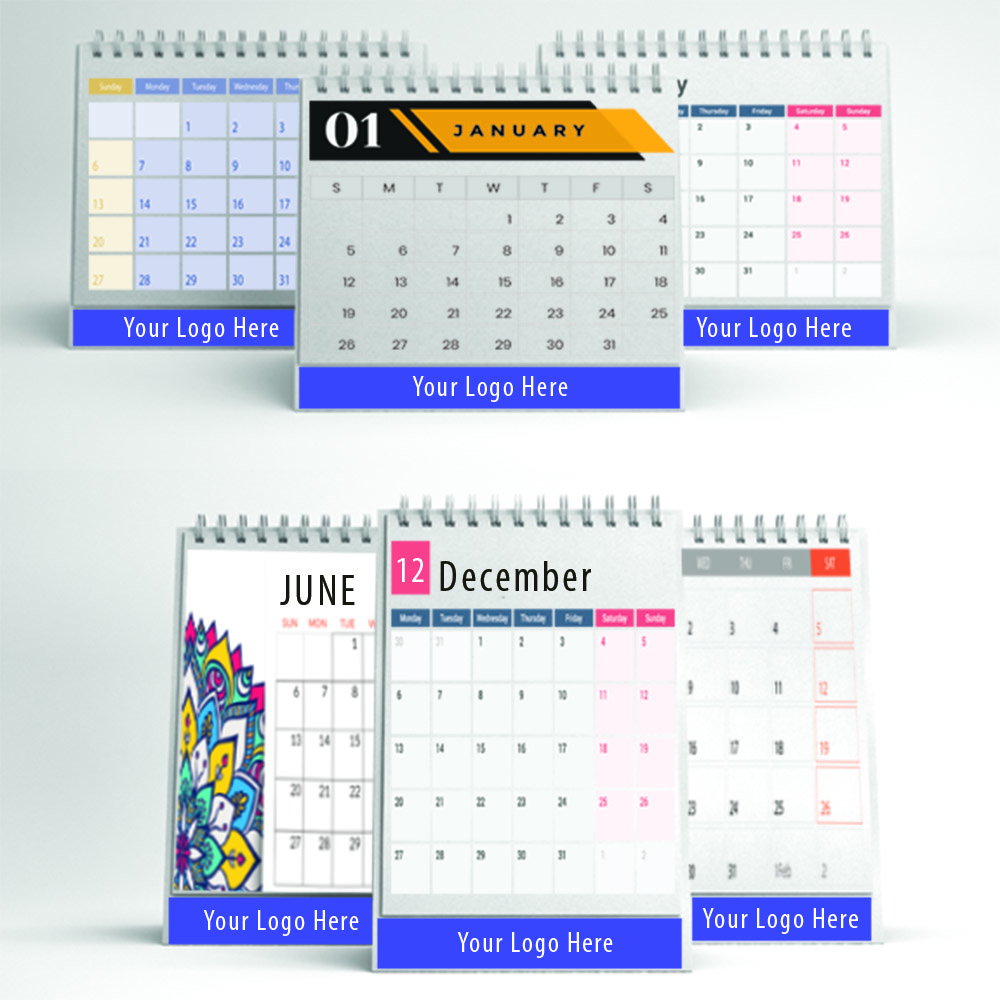 Desktop Tent Calendars
Printed in full colour on 14pt. Cover and Wire Bound.
These calendars are great for advertising purposes… always keep your name in front of your customers.
Horizontal or Vertical formats in a variety of styles available.
Pricing
50 – $325
100 – $525
250 – $1100
Desk Calendar Cards
Desk Calendar cards are 8″ x 4″ finished size and printed in full colour on 12pt C1S Card Stock. They are scored and slit for easy assembly.
Pricing
50 – $200
100 – $275
250 – $500