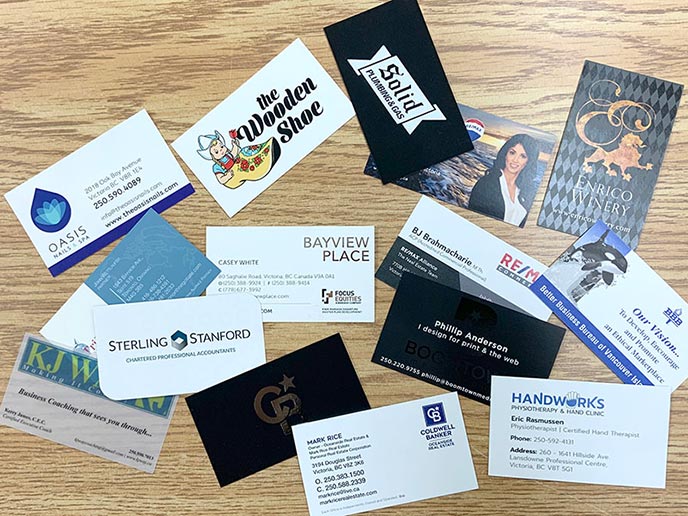 To be in this business and be a star, not just be on the card, to be a star puts a demand on your time.
– Ted DiBiase Sr.

Business Cards
 Business cards are often part of the first impression a person has with a new contact. A business card usually contains your business name and reflects your business identity. There are many components to a business card that are often overlooked. There are the obvious components: the information printed on the business card and legibility. The often overlooked components include the feel of the business card. Does the business card feel flimsy or weak? is the business card thin? Does the business card have a textured fell to it? Is the business card cut incorrectly or crooked? These are all a reflection of the person handing out the business card.
 A quality business card reflects your quality and attention to detail. Business cards communicate volumes about the person presenting. 
You only get one chance to make a first impression… for many businesses, the business card is that – your first impression.  Is your business traditional? trendy? fun?  With a multitude of designs, papers and finishing options, we can help you find something that fits your business.
We are a quality printer located in Victoria, BC. Please contact our team if quality and first impressions matter to you. We will be pleased to assist.