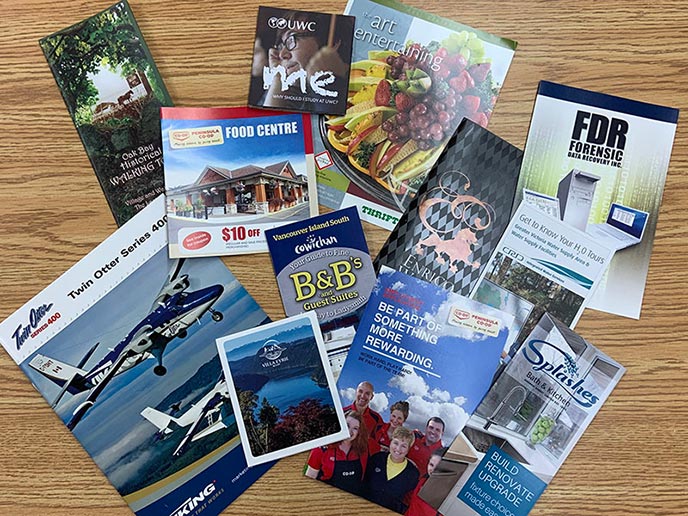 The printing press is the greatest weapon in the armoury of the modern commander.
– TE Lawrence

Brochures
Brochures are a marketing staple in today's business world. Brochures can both showcase your business and provide marketing information. Brochures are promotional documents, primarily used to introduce a company, organization, products or services and inform prospective customers or members of the public of their benefits.
Brochure printing is limited only by the imagination of your design team. Brochures are typically printed on paper and are often folded so that they may easily be mailed or handed out. The most common type of brochure has a finished size of
4″ x 9″, may be single or double-sided, folded in half, thirds or quarters. Brochures may be delivered by hand,  as rack cards or distributed by direct mail, depending on your requirements.
How you'll be presenting your brochure and the information you need to showcase will help determine what format your brochure should take from full color, multiple panel, folded brochures to the more straight forward sell sheet.
We print brochures of all sorts and sizes. We print product brochures, information brochures, safety brochures and many more. We are here to provide you with the information and assistance you need to produce the type of brochure you need, Please contact our team for more information.