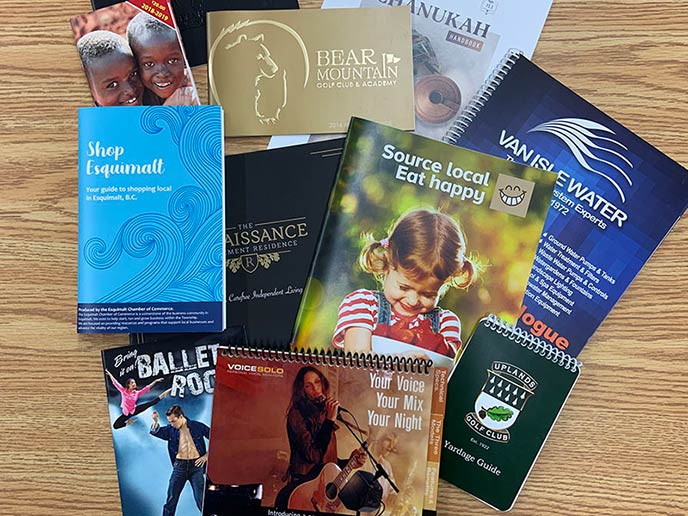 No, there are no hard and fast rules about sources, no printed booklet to help journalists through.
– Ian Hislop

Booklets are an excellent way to provide essential details about your business in a compact format – if you're wanting to create a product catalog, instruction guide, training manual or even a storybook, there are lots of options.
Full colour or B&W Covers with choices of gloss, matte, non-scuff, soft touch or no lamination on the covers.  Text pages can be either in full colour, B&W or a combination of both.  Booklets can be saddle-stitched, spiral bound or wire-O-bound, depending on your need.  Or we can provide specialty binding methods such as Chicago screws or coloured staples.